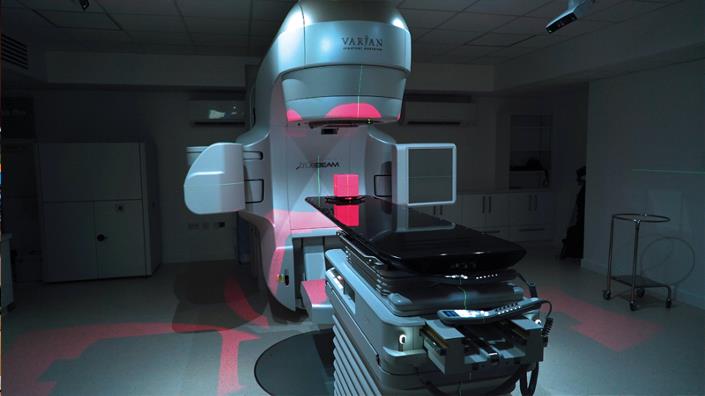 Raspberry Pi, a cyber 'immune system' and real-time radiotherapy vie for top engineering prize
Raspberry Pi, a cyber 'immune system' and real-time radiotherapy vie for top engineering prize
Three of the UK's most exciting engineering projects have been shortlisted for the coveted MacRobert Award.
The country's top innovation prize is awarded by the Royal Academy of Engineering, and is presented to the engineers behind impactful and successful innovations.
There are three companies in the running for the £50,000 prize, which will be presented at the Academy Awards Dinner in London on June 29. They include the team behind the cheap and tiny Raspberry Pi microcomputer, a company creating an 'immune system' to protect against cyber-attacks, and another which is using 3D cameras to make radiotherapy better. The awards are judged on three criteria: excellence in innovation, commercial success, and benefit to society.
"Innovation can mean many things, including scientific invention, new engineering approaches, improvements to manufacturing and combining ideas from multiple disciplines," awards judge Andrew Herbert told Professional Engineering.
"Commercial success can be easily measured in terms of revenue and company value, but really we look for more – such as creating new markets or introducing game-changing products. Benefit to society is also interpreted widely: it can include improvements in healthcare and well-being, environmental friendliness, education, helping disadvantaged communities and security to name just a few."
Raspberry Pi are undoubtedly the best known of the nominees. They build small and cheap microcomputers, which have proven a huge hit with schools and the coding community. Raspberry Pi units have been used for video games, robots, and scientific experiments. The units cost between $5 and $35, and more than 14 million have been sold worldwide by the not for profit organisation. "The Raspberry Pi team has achieved something that mainstream multinational computer companies and leading processing chip designers not only failed to do, but failed even to spot a need for," said awards judge Frances Saunders.
Darktrace, another spin-off from the University of Cambridge, aim to protect networks from cyber-attacks with an 'immune system' built on artificial intelligence. The company has developed machine learning software that can learn the normal pattern of life on a network, and then flag up potentially suspicious activity. It constantly improves without human input. "By applying advanced machine learning methods to a novel software application, it has established a world-beating UK-based company that has no significant competitor," said awards judge Andrew Herbert. "Darktrace's technology provides a valuable 'neighbourhood watch' for the digital world."
The final nominee is London-based Vision RT, which has developed a guidance system for radiotherapy cancer treatments. The system uses 3D cameras to monitor the patient's body surface with an accuracy of less than 1mm, and can detect even the slightest movements. This helps the patient maintain the correct position and makes treatment faster and more effective, with fewer adverse effects. "3D imaging technology has become almost ubiquitous in recent years, but to be able to continuously map the surface of the human body and use this to ensure that the radiation beam is targeted at the ideal point to sub-millimetre accuracies is unprecedented," said awards judge David Delpy.
Plucked from: http://www.imeche.org/news/news-article/raspberry-pi-a-cyber-immune-system-and-real-time-radiotherapy-vie-for-top-engineering-prize